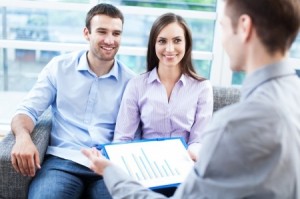 We're a connected society. Many of us log hours on the Internet each day. Our smartphones never leave our side. And whether we're looking to make a small purchase or a big one, we love to use online tools. So why did more than 90 percent of homebuyers enlist the help of a real estate agent to sell their home last year?
Valuable assistance. Your agent can help you field offers and counteroffers, avoiding common home selling pitfalls and making sure you follow the necessary rules and regulations involved in selling a home. They also can help you coordinate home showings and visits by home inspectors and appraisers.
More exposure. Real estate agents market your property a number of ways, including listing it on the Multiple Listing Service (MLS). Many agents also have an extensive referral network. As a result, homes marketed by real estate agents often reach a much larger pool of qualified buyers. Did you know that a greater pool of homebuyers could lead to a higher selling price? An analysis of home sales demonstrates that the typical for-sale-by-owner home sold for $184,000 compared with $230,000 for homes sold via agent.
Invaluable advice. A real estate agent can help you determine any home repairs or improvements that should be completed before you list your home. They also can help you in other ways to put your home in the best possible light. Beyond cleaning and de-cluttering, should you paint your home before listing it? Make any major repairs? Your agent can help you make the best decision.